Today, I have the honor and pleasure of sharing with you a book review and an author interview to celebrate the release of Unfortunate Events!
*Ahem*
Continuing, let's start with the review of Katlyn, Marisa, and Jaiden Phillips, the authors of this adventure! *rubs hands together*
(And I shall switch to my customary businesslike italics…)
In your dedication, you said thanks to your dad for being late to supper "that day"… Can you tell us the whole story?
Well, we had supper ready when dad called to say he was stuck on a job, and wouldn't be home for another hour or so… We went out to the porch and proceeded to be bored as we waited for Dad to get home, until Rissy was finally like, "Hey, let's write a story for 'fun'." Jaidie and Kayti agreed and thus we set to writing. At first passing the laptop around, and then just settled with Kayti typing as we all gave ideas and the prologue for Unfortunate Events unfolded! So, "that day" is referring to the one day Dad was late and the day we started UF!
That's an awesome origin story! 😁 Did you listen to much music when you were writing this? Any genre/artists in particular?
Yes! We listened to music like the whole time! Mainly our playlist which has anything from modern Christian pop to old country music and Elvis… haha… So, it definitely wasn't just one genre. Though more recently we put together this playlist on Spotify: Spotify – Dragon Prince Chronicles
OOH, exciting!! *bookmarks the page* Now, as I've done this once or twice before, and I know a few people who've done so as well, I have to ask: are any of the characters in this story a "transplant" from another idea (such as a story that fell through or a fanfiction)?
No, they are all original characters created just for this series! 🙂
Fair enough! Do you prefer serif or sans serif font? (Yes, I am a geek)
We prefer Times New Roman, actually… lol… 12pt, it's what our mom told us to use when writing.
AAH, SHE'S TRAINED YOU TO THE BUSINESS!! AWESOME!! Times New Roman is actually one of my favorite serif fonts… and I tend to prefer serif, so that's really cool!
*proceeds to geek out for several minutes. AHEM*
If you could have any of your characters come to life for an afternoon, which would you pick? What would you do with them?
Only one? We love Sage but he'd drain us…lol…he's an extrovert and we're introverts, so maybe….um, maybe Gaven, he could teach us how to use a sword…lol…Yeah, Gaven.
Ah, good choice! (If I do say so myself. I'd probably choose Sage, I think— he's my favorite.)
Now, Did you take different roles in the writing (one is the idea man, one drafts, one edits, etc.), or do you share the different tasks equally?
No, we shared the tasks equally, because we like working together and making sure no one removes someone else's work…lol…It's also just more fun to do it together and goof off as we do all the different tasks. 😉
😆 Yup. I can totally see (my) siblings editing stuff to their preferences. Like adding zombies. Weirdos.
Is there any part of the self-publishing process you've enjoyed or abhorred in particular?
Editing we abhorred, it's just so redundant, so many edits! Like yeah, that part was not fun…lol… We enjoyed designing the cover and formatting (minus the few hiccups we had with both of those tasks). We also like getting to meet all these other cool self-published authors and just, it has been a really fun experience!
I'm glad! Now for the kind-of-selfish question… When does the sequel come out? (Kidding/not kidding here!) 😉
Haha, well, we're working on the second draft right now and we hope to release book 2 in the series about this time next year! 😉
Awesome!! 😀 Thank you for taking the time to answer the questions, ladies!
And now…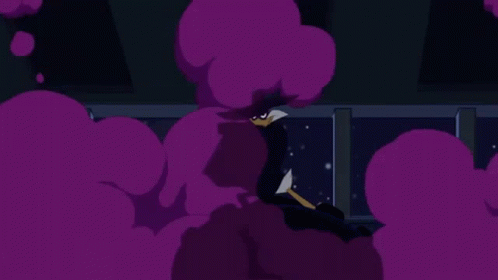 Unfortunate Events did an excellent job of dragging me in and investing me in the characters. Each one was a well-fleshed-out, unique person, wholly capable of generating interest in themselves without relying on another character for support. (And most likely fully able of each sustaining a full fan base, if they continue at this level of quality.) Sage was my favorite; a cheerful, easygoing lad with a strong sense of loyalty and a problem with "lifting" things, especially from the kitchen.
The theme of loyalty, trust, and growth gives the plot a gentleness that would satisfy feminine readers, and the background of war and dragons would appeal to male readers (or at least, the ones I know). There is violence (there's a war on, the group is attacked in more than one scene, and one of the characters is bullied), but no excess of gore. There is enough description to give you a clear idea, but not enough to gross (me personally) out.
The book feels like more of an episode in a television miniseries rather than a standalone novel, due to the great character development on the part of the protagonist, but little on the part of the antagonist.
I think most of my feeling this way is due to expectations I had from the promotional teasers— I was expecting a bit more cloak-and-dagger or battlefield action against the Dragon Prince from the marketing. Don't get me wrong, it's an excellent book! (It's going on my birthday shopping list, in fact.) The characters are appealing, they grow and change in a way that greatly satisfied me, and I was hooked from the first page, but I felt, from what was presented, as though the villain's motivation is a bit cut-and-dry at this stage due to his limited "screen time", and I am impatient to read more and get a bit more resolution.
There are heavily accented characters (Sage, I'm looking at you, my boy) who use slang from their own regions, which may make it harder to read in your head, or if you're dyslexic. However, there is a well-stocked glossary, and if you're not afraid to read aloud, it's a splendid experience! The culture and characters are admirably-done, the world is worth exploring, and it honestly kept me rooted to my chair. 😆
All in all, I liked the book very much, and can't wait for the next installment!
I received this book free from the authors. The opinions I have expressed are my own, and I was not required to write a review. I am disclosing this in accordance with the Federal Trade Commission's 16 CFR, Part 255
You can find the book at these fine establishments:
Unfortunate Events | Goodreads
Unfortunate Events (The Dragon Prince Chronicles Book 1) – Kindle edition | Amazon.com.
And you can follow the tour by taking a look below!
Tour Schedule:
Monday, Sept. 12th
Sisters Three – Blog Tour Launch Announcement
Joy C. Woodbury – Spotlight
Abbigail Befus – Review and Spotlight
Tuesday, Sept. 13th
Madisyn Carlin – Author Interview and Spotlight
Rose Q Addams – Review and Author Interview
Wednesday, Sept. 14th
The Introspective Introvert -Author Interview, Sneak Peek, and Spotlight
Saraina Whitney – Review and Sneak Peek
Vanessa Hall – Spotlight and Sneak Peek
Thursday, Sept. 15th
Old Fashioned Book Love – Review and Spotlight
Lorelei Angelino – Review and Spotlight
Jasmine – Review, Spotlight, Author Interview, and Character Interview
Victoria Marinette – Sneak Peek
Issabelle Perry – Goodreads Review
Friday, Sept 16th
Kristina Hall – Review and Sneak Peek
Vanessa Hall – Review
Saraina Whitney – Character Interview
Grace A. Johnson – Author Interview and Spotlight
Natalie Nordby – Review and Author Interview
Hailey Marshall – Author Interview
Sisters Three – End of Tour Post